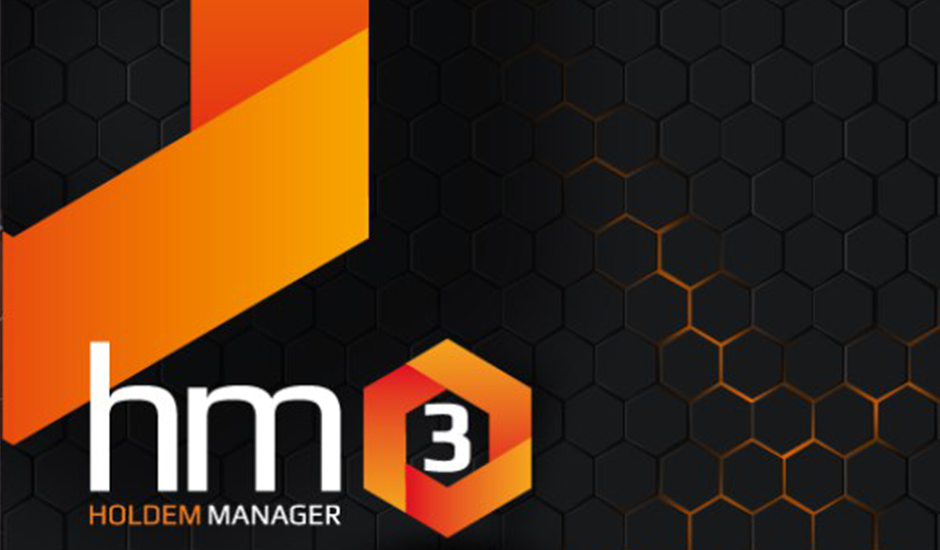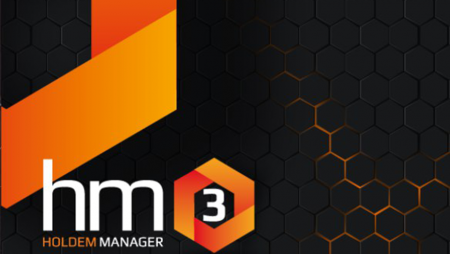 Whether you are a small-stakes online poker player or a recreational player, you probably already know that the Holdem Manager 3 is the best tracking software right now. If you are an experienced player and are familiar with Poker tracking tools, you may want to go straight to the review and check out the latest upgrades.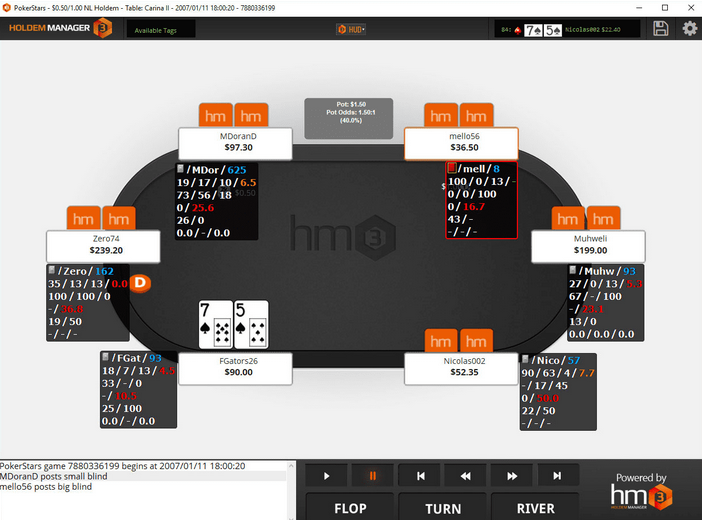 However, for those who have never used Poker tracking software, here is a short intro about the Poker tracking software and HUDs. This intro will show you how HUDs and tracking tools are used and why no Poker player should risk playing the online game with HUDs and tracking tools.
What is HUDS?
HUDs refer to Heads up display, and the terminology comes from pilots being able to view data while flying with their heads up instead of looking down at their instruments. When playing an online Poker game, the HUD displays valuable data to the client.
The Poker tracking tool or software collects the data such as your hand history and your opponent's. Valuable information is then fed to the HUD, which enables players to make quick decisions based on the data.
With HUDs, you can gauge your opponent's play style and even expose some weaknesses that you observe in their game style. Information is one of the most powerful tools a Poker player has, and it will increase your win rate and give you an edge.
Some Poker Websites have banned HUD
It is important to know that some top Poker websites and networks have banned a few Poker tracking tools. Poker Copilot, Pokertracker, Holdem Manager, and other software are banned or restricted on some Poker websites.
Other Poker websites are taking action and restricting or banning Poker tracking software. Online Poker players need to check if their preferred website allows the use of tracking software or not.
However, the good news is that the Holdem Manager has an easy-to-understand and read FAQ (Frequently Asked Questions) section, which explains all website scenarios in simple language. Information about blast-like events, buy-in tournaments, and cash games are available.
The fact that several Poker websites are restricting or banning the use of HUDs goes to show how important the software is for serious Poker players. The Poker website has limited the use of HUDs to help recreational, occasional, and new Poker players whose playing style and leaks can be exploited by experienced players with the help of HUDs.
This means that an experienced Poker players should use HUDs while they still can. While some of these websites restrict the use of HUDs graphics, especially in cash games, you can still use these graphics in other Poker tournaments.
Importing hand history can help a player identify leaks in their game. Using a Poker tracking tool can touch on ethical and moral dimensions. The restriction in place by most Poker websites is to ensure they provide a healthy and competitive environment for Poker players.
Overview of the Holdem Manager 3
Whether you are a professional or a recreational Poker player, Holdem Manager 3 is designed with a simple goal: to help Poker players improve their game and results. This software offers a 14-day trial period so that you can test the software out; if it impresses you, you can purchase the full version.
The Heads up Display of HM 3
The Holdem Manager 3 HUD overlay statistics are crucial for your success. These statistics will enable you to understand how other players, specifically your opponents, acted against you in a previous game. This information is necessary when making a crucial decision and can be vital for your success.
In the replayer, these statistics are overlaid. The Holdem Manager 3 software comes with several pre-configured situations and enables players to design custom views in different Poker tournaments, post or pre-flop.
The Holdem Manager 3 also has pop-up windows integrated into the HUDs. These windows will enable you to access detailed information for different circumstances.
Real-time Functions
Real-time statistics offer different pieces of valuable data. These statistics are customizable to your session length, game style, and level of play.
Post Poker game Analysis
The Holdem Manager 3 package offers a wide array of powerful features that will enable you to assess any leaks in your game style and review your gameplay. The software also allows you to access 25 different reports that will enable you to drill in the stats and uncover information about any player, stakes, position, or stack size.
Situational View
Within the HUD dashboard, some min-displays will reveal additional information from specific Poker game situations such as 3-betting, rival play, and tournament all-ins. This feature is new and sets the Holdem Manager 3 apart from other Poker tracking software.
Improved Visual Representations and Filter Control
Another new addition to Holdem Manager 3 is powerful filtering options that offer graphical and statistical representations of pre and post-flop gameplay. You can use these filter options in different situations, and they aim to improve your Poker game.
How does HM 3 visually represent other players?
The Holdem Manager 3 software has effective but simple color coding that gives Poker players the best way to understand an opponent through the HUD. The green-red in the software indicates the pre-flop activity of a specific player. The more players' hands pre-flop, the more the green (Go) – red (Stop) circle is completed.
A higher percentage of the ring is red for those that raise often during the pre-flop. An orange ring also indicates a player's aggression percentage post-flop. The more aggressive a Poker player is, the higher the percentage of the orange circle or ring completed.
There is also a blue line under the name of every Poker player, and it shows the amount of information you have on every Poker player.
Hand Replayer
You can instantly play recent hands in the replayer, built into the Holdem Manager 3 software. The replayer allows players to sport any leaks or mistakes and review a particular situation in a Poker game. Speed and usability have been increased in the latest version of the Holdem Manager 3 software.
The tool enables you to replay hands, and the HUD will also allow you to see all the stats in real-time. A new feature, a graphical pot size indicator, will help you select hands within a session or sample.
You can also create custom table layouts and design the possibility to view the number of blinds you or your opponent has remaining.
Holdem Manager 3 Applications
For the first time, HM 3 has enabled third-party applications to be add-ons to their product. The ability of HM 3 to extend the product's capabilities by adding more tools and features makes the product more enticing and is a sensible step in the right direction.
A solid add-on you can try is the Table Ninja II; this add-on allows four multi-table players. This add-on also allows players access to crucial statistics such as Harrington's M value, stack size, number of tables, order of your next plays, and much more.
Another efficient tool that HM 3 has added to its arsenal is Notecaddy. This tool allows players to display information visually and enables them to play at their best level and make calculated decisions. One important feature of this tool is the bet sizing statistic. This stat will enable you to see the tendencies of other players when they are sizing the bet.
Does the pot-size betting show a strong hand? Is overbetting a bluff? All these statistics are derived from the database and given to the player in specific game situations. The Hand Grabbers will allow you to auto-import real-time hand history from websites that support Holdem Manager 3, such as Ignition, Bodog, and Bovada.
The Hand Grabbers will offer to give you an additional edge in your gameplay by giving you in-game statistics on unfamiliar opponents.
Range Wizard
This add-on will enable you to make hand ranges for other Poker players who play a similar style as you. Grouping the Poker players will give you a big sample size and allow you to analyze the game in-depth. You can also download custom or pre-defined reports through the Range wizard add-on.
SitNGo Wizard
This add-on aims to teach Poker players late-game strategies. This add-on will enable you to test yourself before making mistakes in real-time. While the learning curve is steep and has many intricacies, once you become familiar with this add-on, it will become a valuable tool in your arsenal.
Leak Buster
This add-on is used to identify leaks or weak spots in a player's game. This tool will analyze more than a million play hands with the help of algorithms. This add-on works perfectly with full ring, Holdem 6-max, Pot-limit Omaha, and No-limit cash games. However, this tool is not supported by SNG or tournament games.
Price of the Holdem Manager 3
This software is available in four packages:
Holdem small stakes ($ 60)
Holdem Manager 3 OM3 combo small stakes ($ 100)
Holdem Manager 3 PRO Holdem all stakes ($ 100) (Most popular package)
Pro combo 3 (Texas + Omaha Hold'em) ($ 160)
You can check out the HM 3 website for more information, but we recommend trying out the 2-week trial period before you purchase.
Improvements in the Holdem Manager 3
Several things have been improved in Holdem Manager 3. Firstly, the software has an improved and upgraded interface. This improvement gives the interface are more understandable and clearer first-glance view. This allows Poker players to easily and quickly make tough game decisions.
The pop-up and HUD editor have also been improved, giving the player more control. You can choose which statistics you want on your overlay. The settings section in the HM 3 software has changed, becoming more intuitive and giving you all the control.
However, the best upgrade in this software has been the graphical HUD. This upgrade has made it easier for Poker players to understand and digest statistics sent through the database. The quicker decision-making process that HM 3 now offers allows players to be in control of more tables.
In the previous Holdem Manager 3 version, players were supposed to download PostgreSQL to run the software. While the software worked fine when it was installed, it is no longer required to run HM 3, which is a big plus.
As stated above, some Poker websites don't support this software, but the HM 3 can offer workarounds for websites such as Partypoker and Pokerstars. However, most major Poker websites still support HM 3, such as 888, Microgaming, PPPoker Winning Poker, iPoker, and more.
Any Drawbacks of the Holdem Manager 3?
There are a few drawbacks to this software and we will address them now. Firstly, Holdem Manager 3 is not compatible with Mac. While there is a workaround for this, you can install it on your Mac and run the software, it is not an ideal or practical solution.
Other Poker tracking software, such as the Poker Tracker 4, lacks this compatibility. That said, the developers and tech support team are on top of all the issues and frequently release patches. Players who play Higher stakes Omaha will have to upgrade from the basic package to benefit from all the features that Holdem Manager 3 offers.
The Final Verdict
So, now that question is, is HM 3 a good Poker tracking software? The answer is yes and we recommend this software to all online Poker players, especially those struggling. However, you should try out the 2-week trial period, as it will help you get comfortable with the interface, settings, and software features.
The overall improved performance and new features of the Holdem Manager 3 make it a must-have software for all recreational and professional online Poker players. This software will give you a vivid insight into never-before-seen statistics.
These stats will help you uncover the weakness of your opponents, and you can strike all of them one by one. We hope the Holdem Manager 3 software will help you win many poker games.