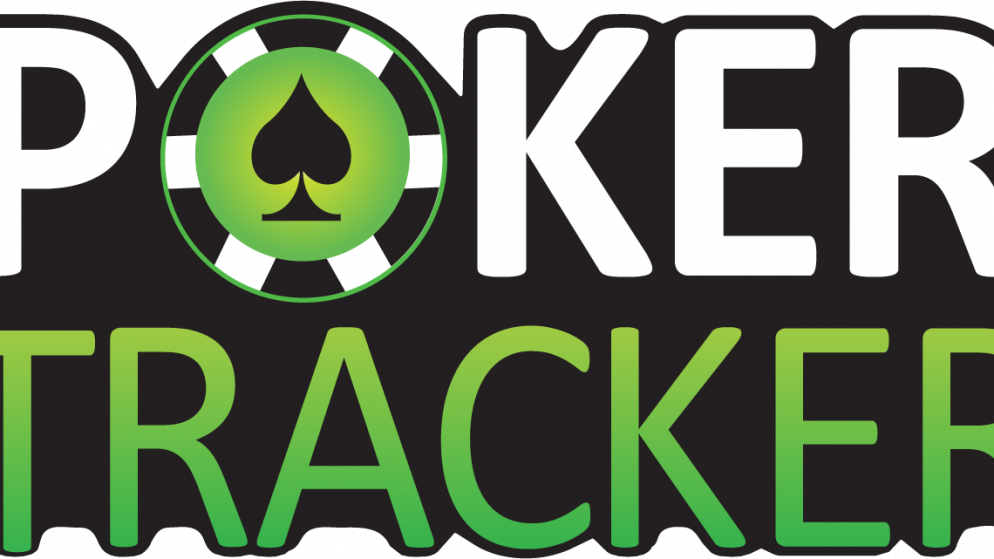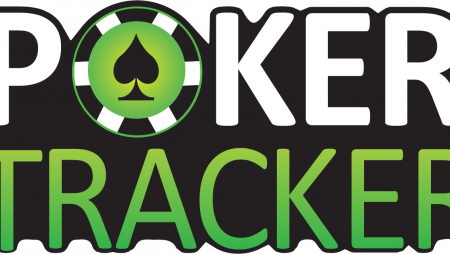 It has become the norm for serious online gamers to use different poker tools and software to get better results. Some of these tools are used off the table, and some tools are specifically designed to help players make real-time decisions. However, tools such as Poker Tracker 4 can help you make real-time decisions and do a game analysis.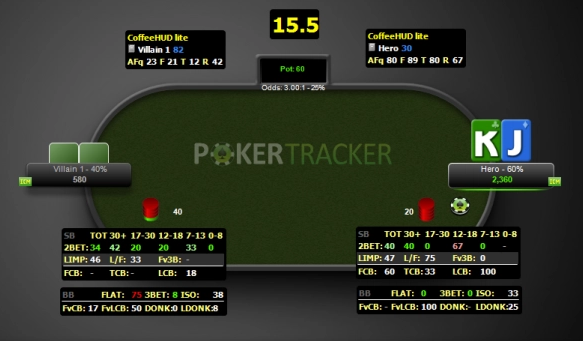 If you are a serious poker player and have been in the game for a while, you must have heard about expressions such as HUDs and tracking software. However, our Poker Tracker 4 review will answer all your questions if you have no clue about these expressions.
What are Poker HUDs and Tracking Software?
Before we dive into the review, let's first discuss some basic terms for those new to the online poker world. A poker tracker is one of many tools in the poker tracking family. Tools such as Holdem Manager 3 work like poker tracking software, so it is important to understand the basics of online poker.
Every time you play an online poker game, you can have the tracking software running in the background. The tool will collect valuable data, record all your activities, and collect data on your opponent. The type of data this software will collect is:
The total amount of handles played versus an opponent
Pre-flop raise stats (Including 3 and 4 bets)
Success and continuation bet percentages
C-bet frequency
How often a player goes to a showdown
Showdown winnings and more
However, this is just a small sample of the overall data a Poker tracking software collects. The best thing about this software is that it will work in the background quietly and no one will be aware of its presence.
Another big advantage of using a Poker tracking tool is that it will collect valuable information on your opponent. So, the more hands you play against a specific player, the more you'll know about their playing style and tendencies.
This information is critical for online Poker players, and once you have a large hand sample on a player, you will be able to tell exactly how that player plays the game. You will also know how aggressive the player is before the flop, their pre-flop 3-bet range, and how often they continue to bet when they are the original raiser.
Utilizing Data
While all the information that Poker Trackers collects is valuable, you won't be able to do much with it if it is just stored in a database. Looking through a database while playing an online poker game will be energy and time-consuming.
This is where the Poker Tracker 4 software comes into play, as the tool comes with a HUDS (Heads up display) feature. This display will show different numbers next to VPIP, 3-bet, and PRF abbreviations. These numbers are percentages; for instance, if a player has a 23 % PRF value, this means that all the hands they played raised 23 % of them.
This data is extremely valuable and can help put a player in a realistic range. However, combining this information with other stats gets even more interesting. Then, you can clearly understand who your opponent is and how good he is.
Poker Tracker 4 Software Review
Now that you know all the basic terminologies of online poker, it is time to review the Poker Tracker 4 software and see how good it is. Nowadays, you can find all types of Poker tracking tools online, but this wasn't always the case.
A few years back, when tools such as Poker Tracker 4 had just emerged, players only had a couple of tools at their disposal, and Poker tracer was one of those tools. In recent years, poker tracker developers have continued to improve the software.
Poker Tracker 4 is the most advanced and latest version of the Poker Tracker software. While the software is a little resource-heavy, it has several new and improved features that will help serious online poker players.
All the features discussed in this article (such as the HUDs display) are included in the Poker Tracker 4 software. As far as online poker tracking tools go, Poker Tracker is the leader, so not much can go wrong for you.
The basics of Poker Tracker 4
The Poker Tracker is compatible with Mac and PC, which is good news for those who use a gaming PC. You can download Poker tracker 4 on your computer; it also comes with a 2-week (14 days) trial period. The trial period will enable you to check out all the software features. If the software impressed you, you could purchase the full version.
The main interface of the Poker Tracker 4 software contains many menus/options and has three basic tabs: view stats, Player Poker, and community. The first tab in the software is typically used for support and communication.
On the other hand, the other two tabs are used to set up the HUD and analyze your play. The Poker Tracker 4 supports several poker rooms and networks such as Merge, Revolution, Ignition, Partypoker, Pokerstars, and more. Even if this software doesn't support a Poker room, you can use workarounds to import hands into your database.
The Stats tab
The Poker Tracker 4 software database is a gold mine for Poker players; however, only if you know how to use it. Under the stats tab, you will find a complete breakdown of the hands you gathered by playing dozens of online Poker games.
You will also notice that the program offers many options, and you can use them to take full advantage of the data. Inside the stats tab, you full see an overview of all the hands grouped by game type, stakes, etc.
You will also notice other important information, such as the number of sessions, the total number of poker played on a specific stake, and your winnings (In USD). The Poker Tracker 4 software will enable you to display a wide array of graphs to visualize the data:
You can view the overall information
You can choose specific gaming sessions
You can filter by several periods
You can observe particular areas of your gameplay
However, the Poker Tracker 4 database might be even more useful for examining your opponent's gameplay. You can look into the data of any player you've ever played against, and the tracker tool will display all the information and stats on that player.
If you have enough hands in the database, you can deconstruct your opponent's gameplay and adjust your strategy according to your opponent. Whether you want to analyze your play or your opponent's, the Poker Tracker 4 tool will offer you a bunch of premade reports through the Holdem hand range visualizer. This will enable you to filter out hands by stats like:
Went to Showdown (WTSD)
Preflop 3-Bet
PFR
VPIP
The Poker Tracker 4 offers a wide range of stats, so you have a great amount of freedom to look into your mistakes and compare how you play in specific areas compared to your opponents. If some of your stats are out of range, there is a chance you are doing something wrong, and you need to have a deeper review of your playing areas.
Poker Tracker 4 Filters and Reports
The Poker Tracker 4 software has many features that are integrated into the software. These features can help players win games with game analysis and also allows them to keep track of all their results. While learning the Poker Tracker 4 software takes time, it is worth your time.
The first feature you will see is my reports, located near the window's top. When you press this feature, a panel will appear on the screen with several options. You can choose the stats you want to be shown in your report from this panel.
You can use the reports feature to create reports for all your opponents. However, be careful you don't watch too much data or information on your opponents. That said, you can also filter the report by the number of hands, this will indicate to you those players who have often been your opponent.
This information can be helpful for you and will enable you to break down your strategies, so ensure that you observe the reports feature. Once you are comfortable with the Poker Tracker 4 tool and feel you can take things to the next level, you can use a wide range of custom filters to dig into the game analysis.
You can also add these filters to the reports just like you added stats to the report. You just have to press the small filters button at the bottom of the reports stat box. The next thing that will appear on the screen will be a popup that will give you quick and easy access to several filters.
You can then press the 'add new filters' button, which will open another window with different filters for you. You can add filters to your report or other reports to make them detailed and focused.
For example, you can filter out hands where VPIP is true (which means removing all the hands folded before the pre-flop). To do this, you must do the action and opportunities feature and pick the pre-flop section. Then turn on this option: voluntarily put money into the pot.
When you are finished, press adds to filter and then press the save and apply filters button. This time, your report will only show hands when your opponents voluntarily put money in the pot. The report will also contain other stats that you might have chosen. You probably have seen by now that many tabs in the filters feature are too detailed, and we can't discuss them right now.
Simply put, the Poker Tracker 4 software will let you create all varieties of filter combinations, such as post-flop and pre-flop actions, board textures, etc. You don't need to worry about not grasping everything about this tracking software instantly.
In the beginning, try to figure out this software's basics, which will be enough for the time being. Once you get comfortable with the software and gather some hands, you will have to start using some advanced tools that the Poker Tracker 4 software offers.
Poker Tracker 4 HUD
Poker Tracker 4 comes with a customizable HUD display that is easy to set up, and you can have it up and running in just a few minutes. However, if you are uncomfortable with the HUD display and don't know how to set it up, you can use someone else's setup.
You can also find several free HUDs options online; you will need to download the file and upload it to the Poker Tracker 4 software. Next time you play an online Poker game, you will be able to use HUDs.
Having all the information at your fingertips is very useful. If you are aware of someone's pre-flop raise percentage, you will be careful with your hand selection because your target will be to build big blocks against your opponent.
On the contrary, if you know that a player is playing 70 % of your hands and only raising 35 %, you will feel more comfortable going for value against the player with hands like a pocket jack or AK.
Price of the Poker Tracker 4 Software?
The Poker Tracker 4, like other tracking tools, is not free; however, it does offer a 2-week trial period. The software comes with two licensing options:
Full Poker tracker 4 ($ 99)
Small Stakes Hold'em ($ 69.99)
These are lifetime licenses, so once you purchase them, you won't have to renew your license.
Do you need the Poker Tracker 4 Software?
You will be lucky to find even one online Poker player that will say that online Poker tracking software is of no use and you are better off without them. While old-school poker players dislike Poker tracking tools, those who have a deep understanding of Poker have either stopped playing the game because of the tool or have embraced them.
If you play without a HUD, you will be seriously disadvantaged in an online poker game. As our review shows, the Poker Tracker 4 software will offer valuable information that will significantly increase your chances of winning the Poker game.