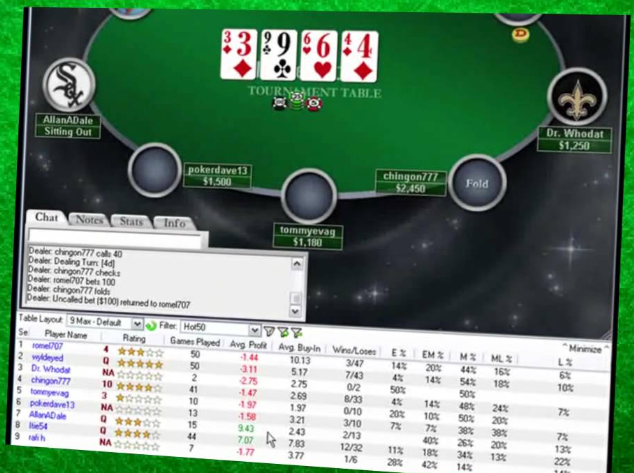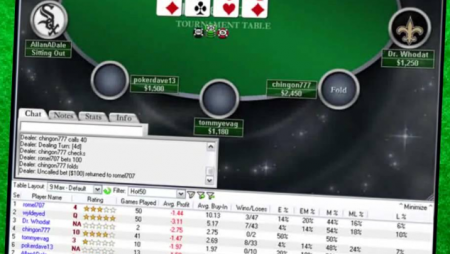 Most programs for analyzing statistics of opponents in poker are focused on cash draws, but Tournament Shark, as the name suggests, has focused on tournaments. In fact, this is the same database with the history of millions of poker players from all over the world, but its key difference is that it also contains the hand histories of all online tournaments – at least those held by the top poker rooms.
Even a green beginner can use the program, because the complex statistics of opponents for him are conveniently translated into ranks similar to cards from a deck – anyone will guess that the ace and the king are much more difficult opponents than the jack, and they will blow some top five.
How much space does Tournament Shark take on PC?
Most programs of this type involve downloading a complete database of all players to the device, and this is a double drawback. Firstly, such a database takes up several gigabytes of free space and can slow down the computer, and secondly, its noticeable drawback is that it is not automatically updated.
Tournament Shark is written in such a way that all statistics used by it are stored not on the player's PC, but on the server. There is no point in complaining that you will not use the software in the absence of the Internet, simply because without a connection you will not be able to participate in the tournament either.
Tournament Shark Features
The program supports all major tournaments and has a multilingual interface. For an experienced poker player, she provides all the data about opponents, which at least slightly helps to determine the level of the opponent's difficulty, his habits and favorite tactics.
Tournament Shark does not have a trial period – the developers went the other way and allow free use of the database if you make no more than 50 searches a day. To expand the search limit, you will have to pay for a license. We strongly recommend purchasing it immediately for the longest possible period – when buying a monthly access, the price for a month will be almost $13, but a license for a year costs $55, and for 2 years – even $80.