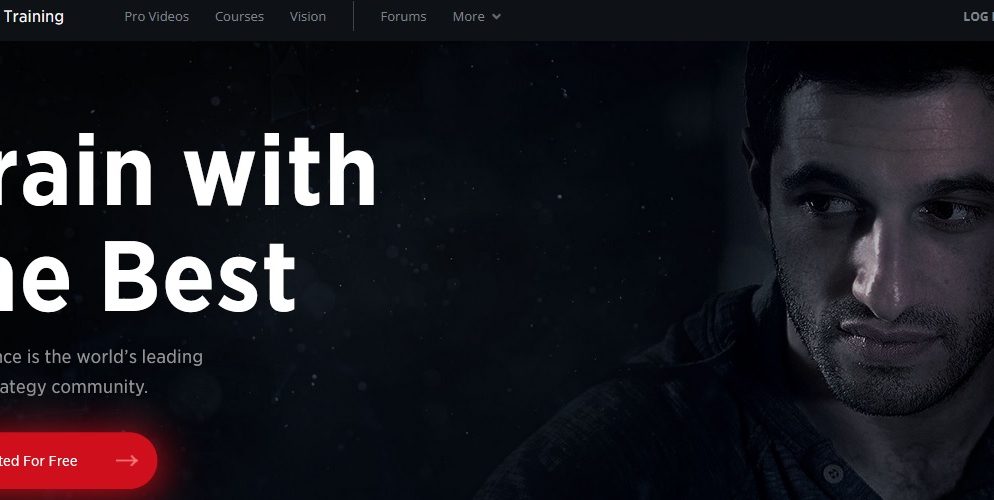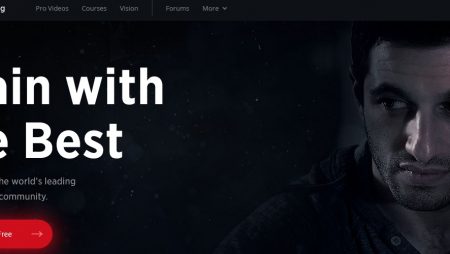 Nowadays, there are several Poker training websites, and Poker players have many options at their disposal. However, this wasn't always the case, and just a few years back, Poker players only had one or two options.
When Phil Galfond launched the Running it once training website in 2012, the site was the most the largest training community in the world; even nowadays, when the competition is so stiff, the Run it once, a training website is the best training option for both established and new Poker players.
The Run it Once training website is designed differently than other sites, which means the site has its pro and cons. Depending on the user's preferences and approach to studying Poker, they may prefer a more liberal approach than rigid or structured training websites.
The training website in a Nutshell
As discussed above, Phil Galfond introduced this website to the world in 2012. Phil is among the biggest and most popular names in the high-stakes Poker world. Galfond has appeared on several Poker-related shows, and his online and live results are impressive.
On top of that, Galfond is also a respected member of the Poker community because of his various contributions and integrity over the years. When Galfond founded the Run it Once site, he had the idea of giving Poker players a comprehensive training website. Galfond also gathered a group of top-level experts and professionals to devise content for all types of Poker players.
Currently, up to 100 professionals are working on the Run it Once training website. The site offers Poker players a large library of high-quality videos on various topics and uploads fresh content daily.
However, it would take a lot of time to mention all the people that work with the Run it Once website. Also, there is no use in discussing those people since you can find the list on the website in the 'Meet the Pros' tab. However, we will still mention a few important personalities:
Phil Galfond
George Danzer
Elliot Roe
Ben Sulsky
James Obst
The list is long, but just a few names will give you an idea that the website hires the absolute best professionals. What impressed us the most is that every professional stick to their strengths, be it Open Face Chinese, No Limit Hold'em cash games, Pot-limit Omaha games, or MIT.
Some people, such as Elliot Roe, don't focus on the game's technical aspects and are more focused on the mental side of things. This means that you can find everything related to Poker on the website.
Membership
If you join the Run it Once training website, you will have 3 options. The first option is the most basic one, giving you a taste of what Run it Once training is all about and the type of content you will get. This membership is free, but you only have limited access to materials.
This member will only enable you to see a few elite-level videos and a preview of recordings, but you will get access to the full forum. The basic membership is best for experiencing what you would get in a paid membership, not for learning purposes.
The next option is the essential membership, which you can get at $ 25 per month. This membership will give you access to the training material at a fairly reasonable price. This membership will also enable you to view over 2000 videos. These videos were created to help players improve their game and overcome lower stakes. You will also receive around 5 videos daily.
The last option is the elite membership, which can cost you around $ 100 per month. While this membership looks expensive, this is the go-to option for most Poker players, especially those who want to improve their game.
It is beneficial for Poker players to have access to the elite section, and they can act as lower stakes for the players. While most of the elite content is about high stakes, you will also gain access to several advanced approaches and concepts. These concepts and approaches are used by some of the best Poker players in the world. You can also apply these concepts at a lower stake.
How are Professionals chosen for the Run it Once training site?
One of the biggest problems Phil Galfond has discussed over the years, especially regarding training, is that a lot of free content is available to players. However, it is almost impossible for Poker players to understand whether free content is valuable for them or not.
Some players, who want to work on a particular part of their game, can suffer badly if they get bad advice from someone or somewhere. This is why Galfond has stated that professionals at the Run it Once training website is hand picked individuals. The teaching ability of the pros is also analyzed before they are hired or given a contract.
Typically, the website will reach for pros who it thinks will be a great addition to the team. If these people are interested in the job, they will need to send in a sample video that Galfond and other team members will examine. Once the team gives the thumbs up and is happy with the delivery and quality of content, they will hire a new instructor.
The selection process that Run it Once training uses has produced tremendous results. This is why you will only find good videos on the training website and the advice in those videos is useful and technically sound. While you are paying for the site's content, you are also getting advice that will not hurt your gameplay because that can cost you a lot of money in the long run.
The Training structure of Run it Once
One of the few things this website does differently from other training sites is that it doesn't offer firmly and rigidly structured courses. Instead of these courses, you will find hundreds and thousands of quality videos on the site. These videos are also categorized according to topics and coaches.
So depending on which area you are interested in, you can go into sections like:
WSOP preparation
Getting started
PLO
NL
MTT
OFC
Every section on the website contains a range of sub-sections, so you can identify the exact area you are looking for and then work from there. For instance, if you wish to view No-limit Texas Hold'em videos, you will see downswings, Bluffing, Check-raising, 3-Betting, 4-Betting, and more.
If you go to the MTT section of the website, you will come across topics on 3 and 4 Betting, GTO, hand-reading, Post-flop play, and more. This is the easiest and fastest method for those players in desperate need of guidance or advice to improve their games. So, if you lack in a specific area, you can go to this section and check out the content instead of wasting several hours.
However, this approach has a drawback; not every player will know what they're looking for and may want to study structured or rigid courses. These courses will take them step-by-step or by hand.
The Run it Once website was always envisioned as a proactive website and a place where players had more control over what they were spending their precious time on. However, it is not fair to criticize all approaches; it always comes down to a player's preference and what they are most comfortable with. It also depends on how experienced that player is in studying Poker.
The Run it Once website works better for Poker players with little experience playing Poker and can easily determine the aspects of their game that need to improve to have a better win ratio. However, players with little experience playing Poker professionally like to study the game through structured or rigid online courses.
For players new to the game, it is best to check out the 'Getting Started' section on the website. This section has a dozen of videos that will help players learn the basics. This section will also give players an idea of what they should do next. Some videos that are in this section are as follows:
Structuring pre-flop ranges
Expected value
Variance
The Vibrant Run It Once Community
One specific area where this website truly stands out from other training sites is its forum or community section.
The section has been on the website for almost 7 years, and the management has put together many micro-stakes players looking for a spot in the high-stakes crushers. All these are members and interact with each other in the website's forum section.
The forum section is divided into sub-sections by the average stakes and game type. In this section, you will probably bump into extremely active members, and you can discuss the game with them or ask about different Poker strategies.
You can also discuss other areas of the Poker game with active members or about the videos. The biggest difference between this community forum and other forums (such as Public and Reddit Poker forums) is that you have a higher chance of getting a quality answer from a member or a Run it Once pro.