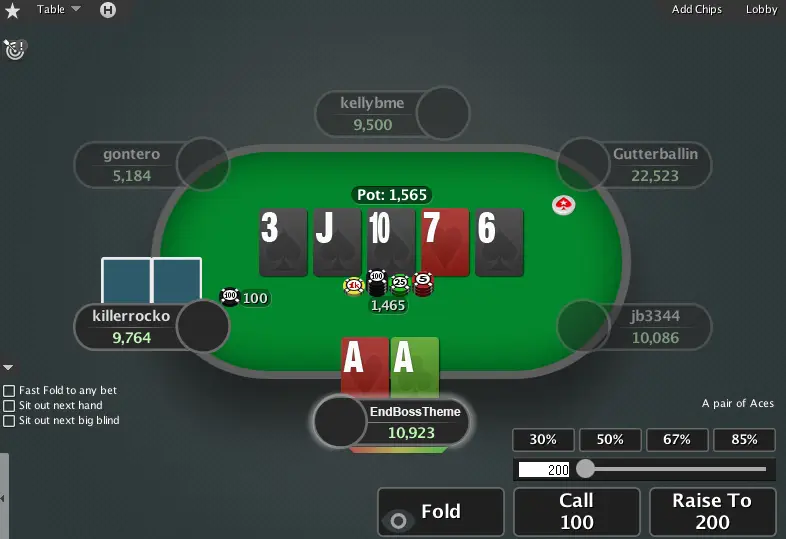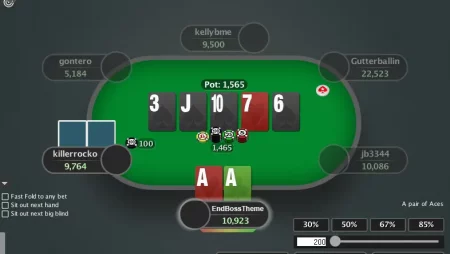 Did you know that poker is the favorite money card game in the world? That's according to a survey.
You are minutes away from a competitive and enjoyable gaming experience, literally. After all, you can find plenty of online poker rooms.
Dedication and hard work are necessary to be a top poker player like in other competitive activities. Professional poker players put so much time and effort into being excellent in their games. In short, poker takes more than just luck.
Why Should You Practice Poker?
You do not want to bear the "easy money" mantle. So, constant practice plays a critical role in your poker journey.
You can use your smartphone or computer to practice poker alongside a Wi-Fi connection to download Texas Hold'em poker. You can also visit and sign-up on online poker sites to understand the rules and approaches experienced players use.
Keep in mind that poker games keep on evolving. So, you have to exert extra effort to keep up with the trends and achieve relevance and mastery in the online poker world.
What are the Easy Ways to Practice Poker?
Below are the easy ways to practice poker:
Play Free Poker Games Online
The best way to get all the necessary poker practice is to learn online poker money games. These money poker tables are for free and help you get familiar with poker without spending real money.
Plenty of online poker rooms allow you to sign-up without giving your personal information and paying initial deposits. You should also learn several lingos alongside the concerns of poker players. This will provide you with an advantage once you play real-time games.
Join Freeroll Tournaments
Another way to improve your poker skills is by joining freeroll tournaments. Most online poker rooms offer these tournaments regularly. They help make you feel like you are playing got real money alongside prizes in contention.
If you succeed in these online freerolls, you are ready to make your first deposit and play for real money online.
Download Poker Training Software
You can use poker training software to practice and improve your skills. The software lets you play with different opponents in varying situations. This computer program also simulates the tight aggressive, loose passive, or other play styles to make you feel like playing poker against players of all types.
Learn the Fundamentals of Poker
Since you will be using software tools when practicing, you can have a bigger picture of the game theory practically and how to win. If you are a beginner, it is critical to learn the following fundamentals in playing poker using different hands:
High Card. The card drawn is the highest card in your hand if you have not made any hands.
Pair. Two cards belong to a similar rank, and other cards may vary.
Two Pairs. These are pairs of cards in the five cards.
Three of a Kind. These are three cards of the same rank.
Straight. Straight refers to a hand that requires cards in sequential order but not of the same suit.
Flush. These five cards do not follow in a sequence but belong to a similar suit.
Full House. These cards have a different pair but belong to a similar rank.
Four of a Kind. These four cards belong to a similar suit.
Straight Flush. Five cards have to be on a similar suit and follow each other in a sequence.
Royal Flush. 10, J, Q, K, and K belong to a similar suit.
Get Tips from Experienced Poker Players
Tips from experienced poker players will help you improve your grasp of the game. If you know poker players with considerable experience, you can ask for recommendations from them. Most of these players are willing to share their ideas and expertise with beginners.
You can also review several online poker sites to find more game pointers. These pointers help open up your mind to poker's different ways and aspects you can use once you are at the tables.
Read Contents About Poker
You can find plenty of books about poker that you can read to help improve your performance during actual games. If you combine free poker practice with reading informative books, you will notice how your game improves as quickly as possible.
It is recommended to make the initial deposit at reliable and reputable poker card room websites. From there, you can start practicing at the lowest level.
People often assume that practicing poker requires a significant amount of money. However, the truth is that you can practice without spending over two dollars.
Learn and Play with Friends
If over one person in your group is less experienced in playing poker, learning and playing with friends are an effective way to improve your skills.
Playing with friends helps increase your familiarity with the game scenarios. That is because you become more relaxed and less concerned about making mistakes or breaking the rules than playing with strangers. In return, you can make game decisions more quickly.
Get Person Person or Online Classes
If you live close to a casino or the card room, you can visit the location and determine whether they offer instruction poker classes. Most instructors are willing to provide lessons for free if all you need to do is watch other players' game flow.
You can also try online classes to help you display your skills and improve your mental strength. You will also learn how to read other poker players at the table.
Watch Poker Shows on TV or Video Sharing Platforms
Many poker shows are seen on TV and video-sharing platforms like YouTube and Twitch. You can learn a lot of things by watching these shows, from basic to advanced skills.
Watching the World Series of Poker, World Poker Tour, and other tournaments can give an introduction and induction to the game rules. It also offers plenty of insights into the playing tactics.
Conclusion
Beginners in poker must understand the game rules, learn the hand rankings, stay updated with the trends, and play free poker practice games. They know what to expect from the actual games, improve their skills, and make better game decisions.