Pros
Cash games and MTTs around the clock
American clubs with soft lineups
Good action available 24/7
Real-time stats on PC play
Much softer action than on traditional poker sites
Cons
OFC not available
Unlicensed site
Tracker requires hand converter
Players who have used U-Poker or PP-Poker will find Poker Bros to be a familiar app, although it does not involve real money. Instead, the app allows you to play poker games whether you are using an iPhone, Android, or A PC using an emulator. The application is considerably new in the market but is becoming popular among poker players.
Similar to other poker apps, it avoids local protocols and uses chips that primarily just play money and are based on keeping score. The experience you get on poker bros is more like a home game with your poker buddies over your smartphone. It is gaining popularity across North America, South America, and Asia. You can also contact us using chat to get the maximum rake or if you need any help regarding the app.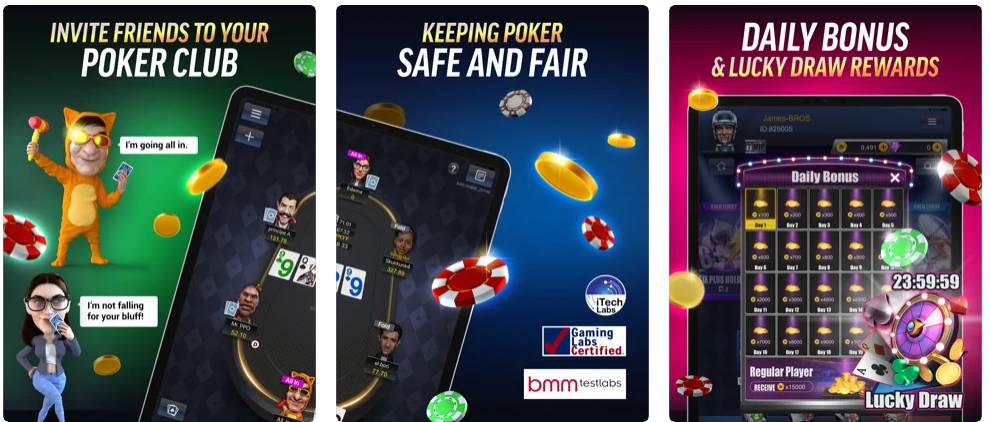 As Poker Bros work slightly differently compared with traditional poker apps, we have covered all the details regarding the app in this article in a Q&A format. The most important features of the app are mentioned below to help you get started:
How Does This App Operate?
PokerBros is primarily a decentralized app in which the money transfers are managed by trusted PokerBros clubs and agents. It uses the standard play money platform similar to other poker apps. However, unlike other poker apps, Poker Bros do not have a centralized operator that organizes game and guarantees winnings.
Instead, this app provides you with the software to play the game. On the surface, the chips do not have a monetary value and are play money chips; however, you can get the payouts of your winnings from your agent in each club. In order to have bigger pools, club owners have created Poker Bros unions. This system allows you to play with several players all around the globe and various clubs, even if you have only access to one.
It is fairly simple to play on the Poker Bros app, where your agent will purchase virtual chips from the app and provide you with a chip value ratio according to the club you are playing at. A small rake is charged to play the game, and your agents settle accounts every week. Specific payment methods are totally up to the players and what the agent is offering. The most popular payment methods include bitcoin or other cryptocurrencies, but you are also offered to use cash as well.
Why Is PokerBros Gaining Popularity?

It is very likely for PokerBros to become successful because of the model it is based on. Some of the reasons that we believe that it will become successful are mentioned below:
Even if your local regulations don't allow it, you can play on the app.
Many countries have imposed taxes on Poker winnings, so many players have moved to Poker Bros to avoid it.
You are allowed to play with players around the globe and not just in your country.
Players are also offered various payment methods, unlike apps like PokerStars, which rely only on bitcoin.
What Does PokerBros Club Look Like?
The main view of the app shows all the clubs that you are a member of; by clicking a club, you will enter the clubs' lobby and be able to join your preferred game. It is fairly easy to join a club by just using your Club ID and Agent ID.
You are also allowed to run a club for home games in Poker Bros. Once you have joined a club, a list of tables and players will be shown in the app according to your preferred game type. All the stakes are shown according to the chip ratio used in your club.
What Do the Interface Aesthetics and Features of The App Look Like?
Beyond Games create the software used in the Poker Bros, and the RNG has a Gaming Labs certificate for authenticity. Fair gaming takes place in the app using Random Number Generator to make the game fairer.
PokerBros has evolved graphics and various customization options that allow you to choose your preference compared with other poker apps. The menu lobby and tables structures are very similar to other apps like PPPoker and Poker; however, you do not have to have a lot of practice to play the game smoothly. The app has been designed to be used on smartphones, whether Android or iPhone.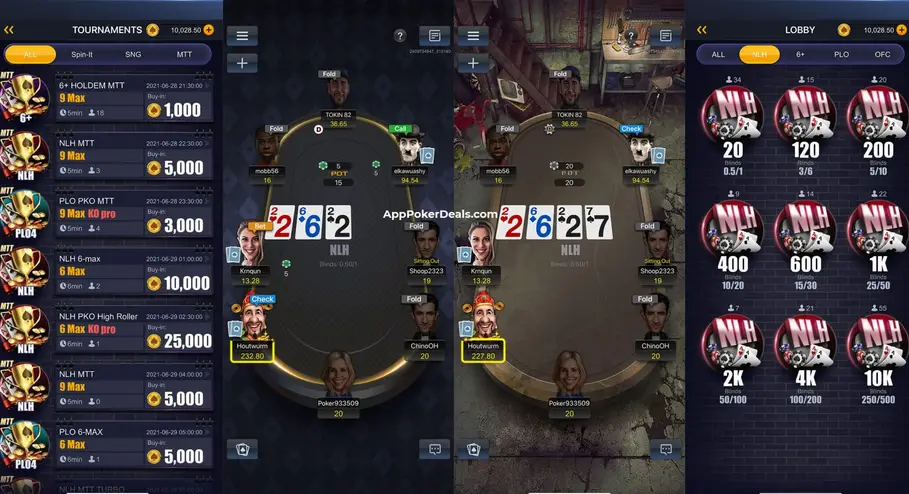 The portrait view is designed in such a way to make it easier for beginners to grasp the basic features to play the game. It takes not more than 5 to 10 minutes to become familiar with the necessary functions.
Poker Bros diamonds can be purchased from app purchases, and you are able to purchase 60 diamonds to 6468 diamonds at once. The rate becomes cheaper as you purchase more diamonds. The diamonds can also be exchanged for other varying goods to allow a better playing experience. There are three levels of VIP cards: Gold VIP, Silver, and Bronze.
Does PokerBros Allow HUD or Tracking Software to Be Used?
Poker Bros does not allow player assistance as it was created only for recreational purposes. The app takes such acts very seriously to protect recreational players from destructive tactics. The app uses algorithms that can detect players who use any assistance software, and on being caught, you can get banned and your funds confiscated.
What About the Number of Tables, Games, and Chip Value?
The chip values are primarily dependent on the club you are playing at. South American clubs have a chip value equal to one Brazilian real while North American chip values equal 1 USD. Indian clubs have 10 INR for 1 chip, and stakes are dependent on how high you go.
When you join a club, the agent or the club owner provides you with the chip ratio according to your club. Poker Bros covers all the popular variants used in poker, including NLHE PLO and PLO 5. A poker table can have around 2 to 9 players depending on the action.