Pros
Instant bonus of $22 in tournament tickets
Decent cash game traffic
Excellent tournament schedule
Support available via numerous channels
Cons
Almost non-existent VIP program
Some connection issues
Tournaments are not anonymous
PartyPoker is considered one of the earliest poker sites. It's a traditional poker site that evolved with modernization. Party poker never failed to satisfy the players by fulfilling all their needs. The site is mostly utilized in Europe, but no doubt it has gained popularity in the US market. It includes every kind of game such as soft games, tournaments, etc.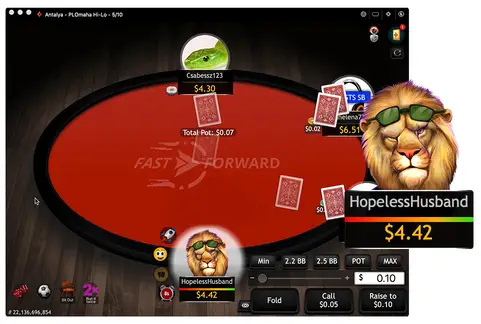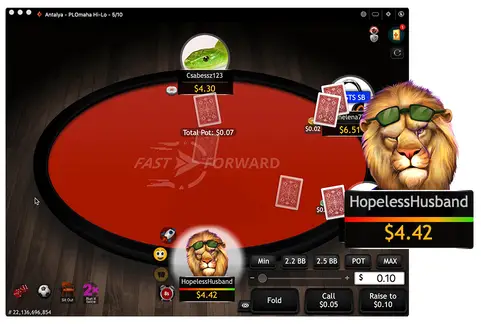 Party poker is an independent site that doesn't belong to any organization. Party poker was once the biggest poker room in the world. This poker room is appealing to every player, either professional or casual. One of the cool things this poker room includes is the limitation of professional players to prey on weak or new players.
Quick Summary
Banks Included: Visa, Mastercard, Instant Bank, Bank Transfer, Go play, Maestro, PayPal, Neteller, Skrill Dinner Club International.
Software: PC, Mobile, Mac
Fish Rating: 7/10
Rake Back: 20 to 40% with Cashback system.
100NL Soft Games
5th Highest Traffic
Various payout options
How is Party Poker?
Party poker is one of the most standing-out poker sites in the poker world. The fame and popularity are gained by continuous hard work such as recreational model development to protect the players or to manage to bring online poker back in the US. Party poker also focused on providing the players with one the best customer service.
Party poker made sure to deal with the clients and players fairly, and that's one of the reasons players tend to trust party poker with their money. You will see minute complaints elated to party poker sites while other sites' complaints are flooded on google. Party poker did a great job talking about customer service and reputation.
Choosing Party Poker
Playing party poker is very appealing as the site knows how to attract an audience. Anonymous cash price games are one of the reasons players tend to choose this site. Secondly, players' poker money is protected by all means, and this creates a trustworthy environment for the players. Recreational players don't lose money speedily, and professional players always manage to win their money speedily. It has higher traffic which also counts.
So mainly following reasons makes it convenient to choose party poker:
Oldest poker site
Keeps the money safe
Best customer service
20 to 40% rake back
Higher traffic
Anonymous cash games and process
How Soft are Cash Games & Tournaments?
Talking the minimum buy-in for regular tables of cash games includes 50bb. This makes the game softer as compared to the other sites having higher minimums. So, when the buy-in is minimum, the site is softer. Everyone loves to invest less money and get a bigger benefit. This makes the game even better.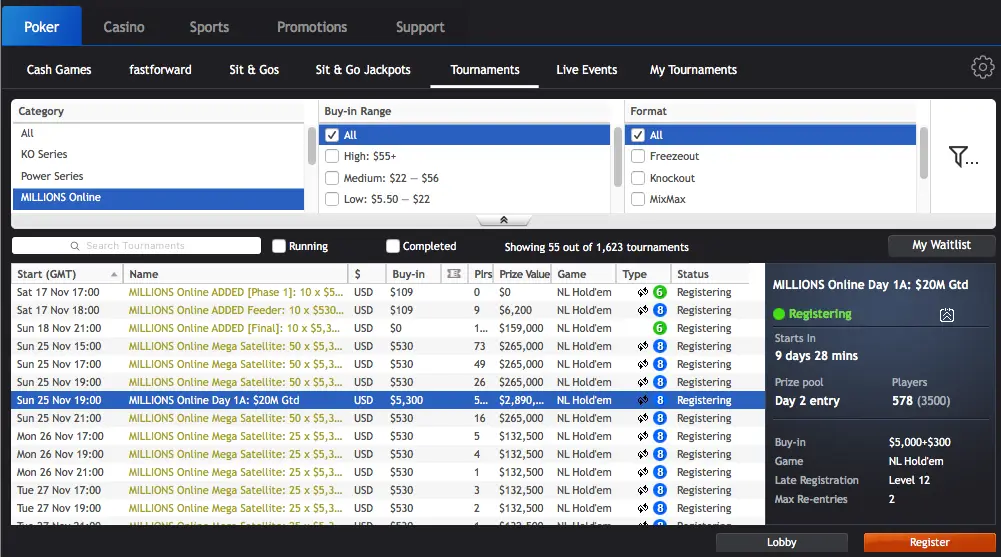 Talking about the tournaments, 70% of the poker players in the game break even at the top. One of the toughest tournament games is spins, yet all-time players play spin. Most of the busy times are in the evening time.
Profitability on Party Poker
The games at party poker are soft up to 50NL. As the range increases, the game becomes harder. At 100Nl, the game is quite harder to be played. This doesn't mean you start playing easier games, but that just means the harder the game, the more money you can win. Additionally, the cash prices and game tables are improved. In the coming years, further achievements will be seen.
Peak Traffic Times on Party Poker
Peak traffic time is the time when the lobby is filled with players. High-traffic poker sites are mostly recommended as you don't have to wait for hours for other players to join so that the game stats. Party poker always has higher traffic compared to other sites. But according to the report of poker scout, the highest peak time for party poker is between 8 PM to 10 PM.
And talking about the days of the week, Friday night is the busiest one. Game-wise, multi-table tournaments have most of the players waiting. That doesn't mean the rest of the games have fewer players. The two most populated games are 10L and 5L. Similarly, mid stake games have more players. On the whole, party poker is the most liked and popular poker site. Anyone who plays poker regularly would have tried party poker for sure.
Party Poker Bonus
There used to be a 100 percent up to $500 reward; however, that was as of late discarded. All things considered; they currently offer a $22 welcome reward which is paid out in tickets. The $22 is involved satellite tickets that terminate 7 days after you store. In this way, ensure you use them quickly!
We have blended sentiments regarding the absence of a major store reward. We realize that most players wouldn't clear $22 of a reward in any case, so the prompt inundation of bankroll cash is likely better for 90% of players. All things considered, as a multi-postponing processor, I would miss the continuous extra rake back during the clearing time frame. According to the poker room, we surmise the 20% to 40% rake back is now sufficient.
Legality
Yes, party poker is legal, but it allows regulation from certain countries. In 2006, party poker pulled out of the Us marketplace. In almost one night, the decline from the top poker site towards in-between top ten poker sites took place. The Government of Gibraltar regulated the license of party poker in 2005.
Customer service
As already mentioned above, the customer service of party poker is the best one. Related to customer service it has a good reputation. Party poker knows how to treat and attract players. The site is always welcoming for the new players and ready to assist anyone 24/7. There are three ways to contact:
By Phone (Based on Region)
Email
Live Chat
Lice chat is better for the players who are shy to contact directly. Otherwise, on-call assistance is the best one. It resolves many quires and problems. And in case your issue is non-urgent, and you want to send some feedback, emailing is the option you should go for.
Canada – 1-877-447-2183
Australia – 0011-800-7278-9100
Germany – 00-800-7278-9101
Brazil – 0021-800-7278-9100
Russia – 00-800-7278-9145
Other Countries – 00-800-7278-9100
Toll Number – +350-2005-0509
General email info@partypoker.com
Cashier email transactions@partyaccount.com