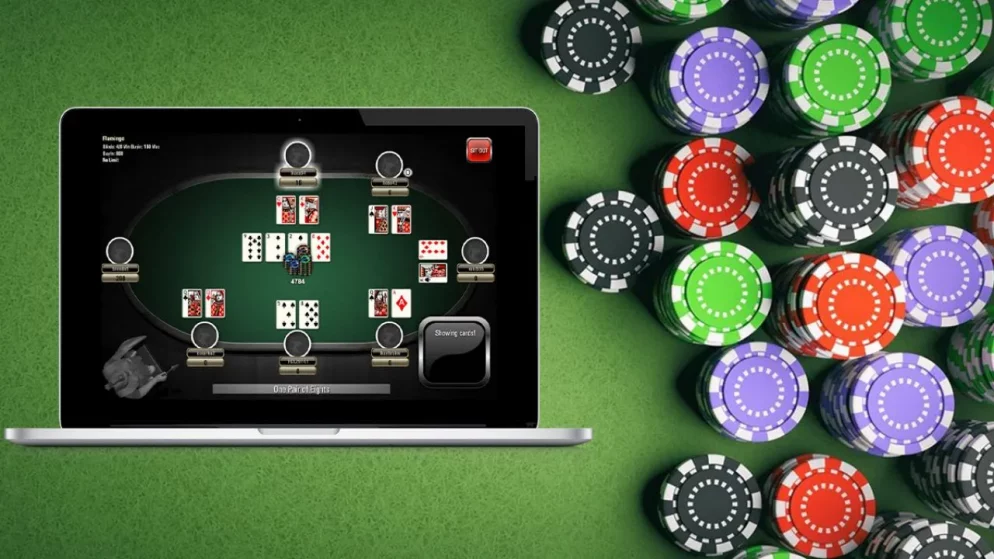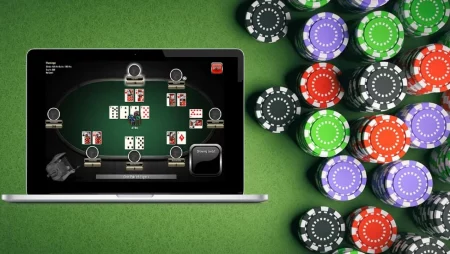 Have you spent any time playing online poker? Then, you probably heard about several attacks on poker players.
The increasing number of poker sites and players makes security concerns one of the top priorities for every player. Proper precautions with computer security help players feel safe while preventing getting hacked for money.
This online poker security guide will help you discover critical information that will protect you while playing online poker. So, let's get started!
Poker Site Integrity
Before anything else, ensure to research the poker website you plan to play at. You can check the traffic reports, forums, and poker reviews to determine whether the website is legitimate or not before playing with real money.
Generally, the game's integrity is best on reputable poker sites with high player traffic amounts. Here are the things you should consider during your research:
Professional marketing campaigns
Well-known ambassadors representing the online poker room
High cash game players' amount
Poker client with a sleek and professional look
Positive written reviews
Collaboration with WSOP and other big brands
RNG audited by licensed auditing firms like GLI and eCOGRA
Sophisticated encryption technology like 128-bit SSL encryption
Cyber Security Risks
Playing on a hacked computer can compromise your online poker account. Harmful software is commonly used to collect and register players' passwords and actions at the table.
When playing online poker for real money, you want to prevent any compromised situation at all costs. The best thing you can do is take the necessary steps to follow online poker's proper security measures.
How to Stay Safe When Playing Online Poker
Stay safe while playing at poker sites online with the following tips:
Use a Computer Dedicated to Playing Online Poker
Having a computer just for playing online poker helps protect yourself against trojans, phishing scamps, etc., that hackers use to attack players.
You can use a dedicated computer and internet connection that you have never used for anything other than playing online poker. They will help you stay safe while playing as possible.
Use Strong Passwords
If your passwords are weak, hackers can easily break them. So, always use strong passwords for online poker and your online accounts.
It is advisable to have at least 8 characters, combining lower case letters, upper case letters, numbers, and symbols. You need to have unique passwords for each account – never reuse passwords. You should also change your password regularly.
You can create a separate email address for your poker accounts. If you have a hard time setting strong passwords, you can use a password manager, like Roboform and Keepass. These password managers will help you set and store passwords.
Use Firewall and Modern Antivirus Software
If you want antivirus software with the most frequent updates, go for the paid ones. It effectively helps protect against the latest risks.
Firewall and modern antivirus software make it more challenging for intruders to access your computer. Ensure that the antivirus software you use provides the necessary protection against spam, identity theft, worms, keyloggers, and trojans. You also need to keep computer software updated.
Use Two-Factor Authentication
With the two-factor authentication, you will have improved login credentials. You will receive a separate code via SMS that you will use to access your account. It helps boost your security with an additional layer of protection for poker accounts.
Use a VPN when Playing
Virtual Private Network (VPN) helps keep your data private and secure while playing online poker. Hackers will have a hard time discovering your IP address and location. However, ensure to check the terms and conditions of the online poker room before logging in through a VPN.
Do Not Use Public Wi-Fi- Networks
Using Wi-Fi networks at your favorite coffee shop, restaurant, or hotel is convenient for surfing the internet. However, it is not advisable when playing poker.
Never use public Wi-Fi when Banking, shopping, and playing at online poker rooms. These activities require entering private information. Hackers often crook networks that initially look legitimate, and you may unknowingly share your private information.
Do Not Open Any Suspicious IMs or Emails
Never answer any kind of communication, like IMs or emails, from unfamiliar sites or contact numbers. If you feel that the emails or IMs are suspicious, it is always best to ignore them.
No poker website will ask its players for passwords or PINs in any situation. Always keep that information to yourself.
Be Extra Careful with Chat Programs
Do not add anyone you do not know on chat programs like Skype. When playing online poker, ensure not to open chat programs simultaneously.
Even if the poker site you play at has the most reliable security measures, it cannot protect you against malicious software. Hackers use malicious software to phish information like passwords and IP addresses from chat programs.
If it is necessary to add people to the chat programs, only go for immediate friends or other online poker players you trust.
Final Thoughts
Overall, take online security seriously when playing online poker. If you do not take proper precautions, you make your account and money vulnerable to hacking. Follow the tips above to keep your poker account safe. Plus, you will have a safer and more secure poker experience.
FAQs About Online Poker Security
Q: Is it easy to play online poker with a VPN?
Yes. First, you have to sign up and install a VPN. Then, connect to a server in the country of your choice, and you are ready to play.
Q: How can I stay safe with online gambling?
You have to follow several security practices, like being careful with what information you share, using antivirus software, VPN, and a firewall, and checking your privacy settings.
Q: What are the common ways I can be cheated in online poker?
You can be cheated in online poker, including multi-accounting, ghosting, and collusion where players share hole cards, poker bots, and super-user accounts.
Q: Is online poker rigged?
The answer is NO. Online poker sites are committed to maintaining the integrity of the games. They strive to keep the games running smoothly and their reputation in place. They also have security protocols and random number generators.