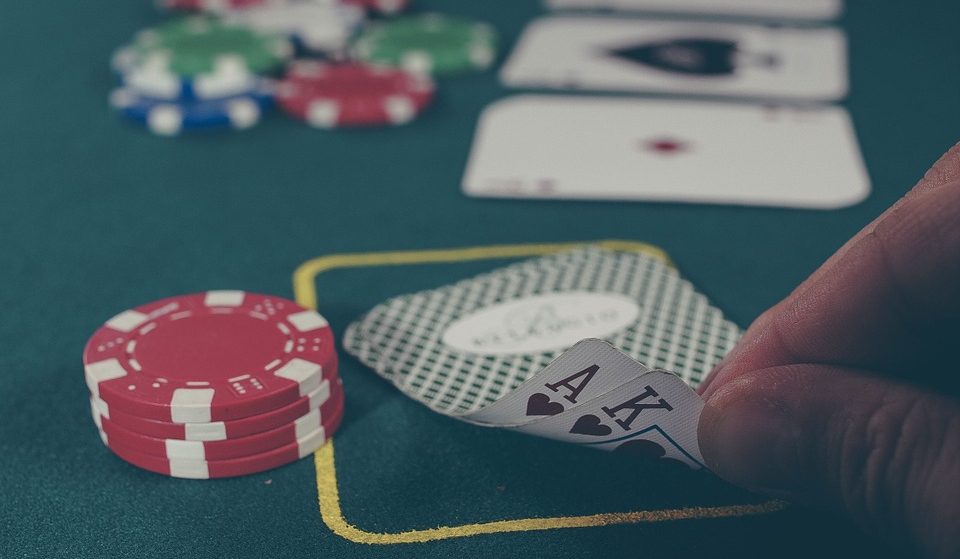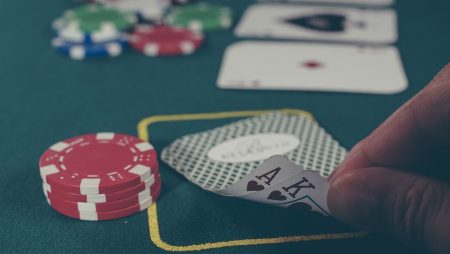 Parties are all fun with the dancing and merry-making but what's a good party without some exciting games?
Amongst the various games that one can play at a party, card games are pretty popular as a deck of cards doesn't occupy too much space, and one can play different games with the same deck of cards.
Poker is a fun and interesting game that one can play with playing cards. After you play poker once, there is no turning back. If you are unsure of what the game is or are a complete newbie to it, this is the right place for you.
An Outline Of The Game
As you get into the game, you will learn that there are many poker variations. But you don't have to feel overwhelmed because as you keep playing, you get used to the games. Then they don't seem new anymore.
In all the games of poker, there is one common rule. You will be using the five best cards for making your hand. Any kind of poker game will make use of a 52-card deck. The ranks in the deck begin with the deuce or a two.
It then continues up to the number ten, further going to the Jack, then the queen, the king, and finally the Aces. Four suits are – hearts, spades, clubs, and diamonds. All the suits have an equal value in any game of poker. No suit is given a higher value than another.
So, it comes to four suits of 13 cards each which sums up 52 cards in total.
What Is The Aim Of The Poker Game?
The objective of the game is pretty simple. It is to win the money in the centre of the table- known as the pot. The pot contains the total money or sum of bets that all the participants have placed on the hand.
All the players in the game believe that they have the best hand in the game. They place the bets with this belief, but in reality, only one can win the game. They also think that a better hand will give up, thus giving up the pot to them.
Where Did Poker Begin?
It is always nice to know about where a game originates from, as it usually surprises people.
Some folks believe that poker originated from Persia a few hundreds of years ago. They say that people played a game similar to poker back then.
Also, another version of it speaks about the game of poker being originated back in the days in old west America.
The story goes on to say that it travelled to riverboats in Mississippi, which travelled to road gamblers in Texas. The tale goes on to say that the game further reached Las Vegas.
But one thing is definite: poker has now become an international game, not confined by borders.
Poker Is A Game Of People.
A saying goes, "poker is a game of people just played with cards." A saying also goes that "the character of a person is often easily revealed during a game of poker." It depends on how well you read the other players in the game.
If you play poker long enough, you will learn all about how to navigate the game and learn to read people. You will naturally make several mistakes initially, especially due to your excitement with learning a new game.
Many people assume that they know what the other person is thinking during a poker game, but if the other players are players who have experience, they are probably reading you all along.
Poker: A Game Of Luck Or Skill?
There is a lot of debate around whether winning in poker is dependent on luck or skill. Our take is that although luck does play a role in the game, skill matters in the long run.
A game of poker requires one to be in control of their emotions. If you make emotional decisions, it could cost you your pot. In poker, a player will knowledge and skill might lose in the short term but win over a long time.
Is Playing Poker Good For Me?
Yes, it is. You must be wondering how we are making such a bold statement. We have reasons to back up on this statement.
Since poker challenges you, your focus will greatly improve. It also gives you a rush of adrenaline due to its competitive nature. If you win a poker game, you also gain the pot, which you can use constructively.
So, you gain a fair number of rewards with a game of poker, isn't it?
How Do I Begin?
Everyone is a beginner at some time. But as you keep practicing, we guarantee that your skills will improve over time. It is a great idea to practice playing poker online with other people regularly.
We must mention that although you might learn poker quickly, it might take you years to master it. We recommend that you take every poker game as an experience to learn from and have fun with.
An added advantage with poker is that you get to read people better as time goes by. This skill can be used in other aspects of your life, too.
Summing Up
One can compare a game of poker to peeling an onion. As you peel one layer of skill and knowledge, you see another layer. You keep peeling layer after layer to keep evolving and learning as a poker player.
Poker is different from other casino games in that other games are more dependent on luck. So, if your luck doesn't always favor you, it is not a reason to avoid a game of poker. Also, poker can be played without any boards or tools, unlike certain board games.
Cards are easy to carry around and occupy less space when you want to carry them on trips. It can be played by anyone and can be taught and learned quickly, too.